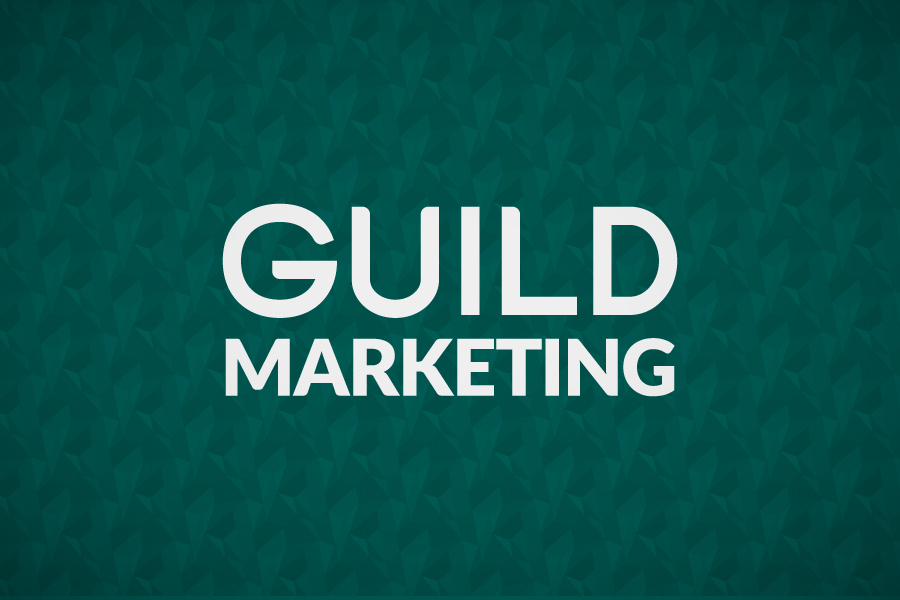 The primary goal of Guild Marketing is to help its customers increase their business by achieving and maintaining a strong online presence. They do this through SEO, social media marketing, print marketing, and other avenues.
Guild's logo is simple and recognizable; it is easy repurposed for different applications and aspect ratios. It works well at small sizes, in black and white, and in reverse print.
See more about Guild Marketing at www.guildmarketing.net.